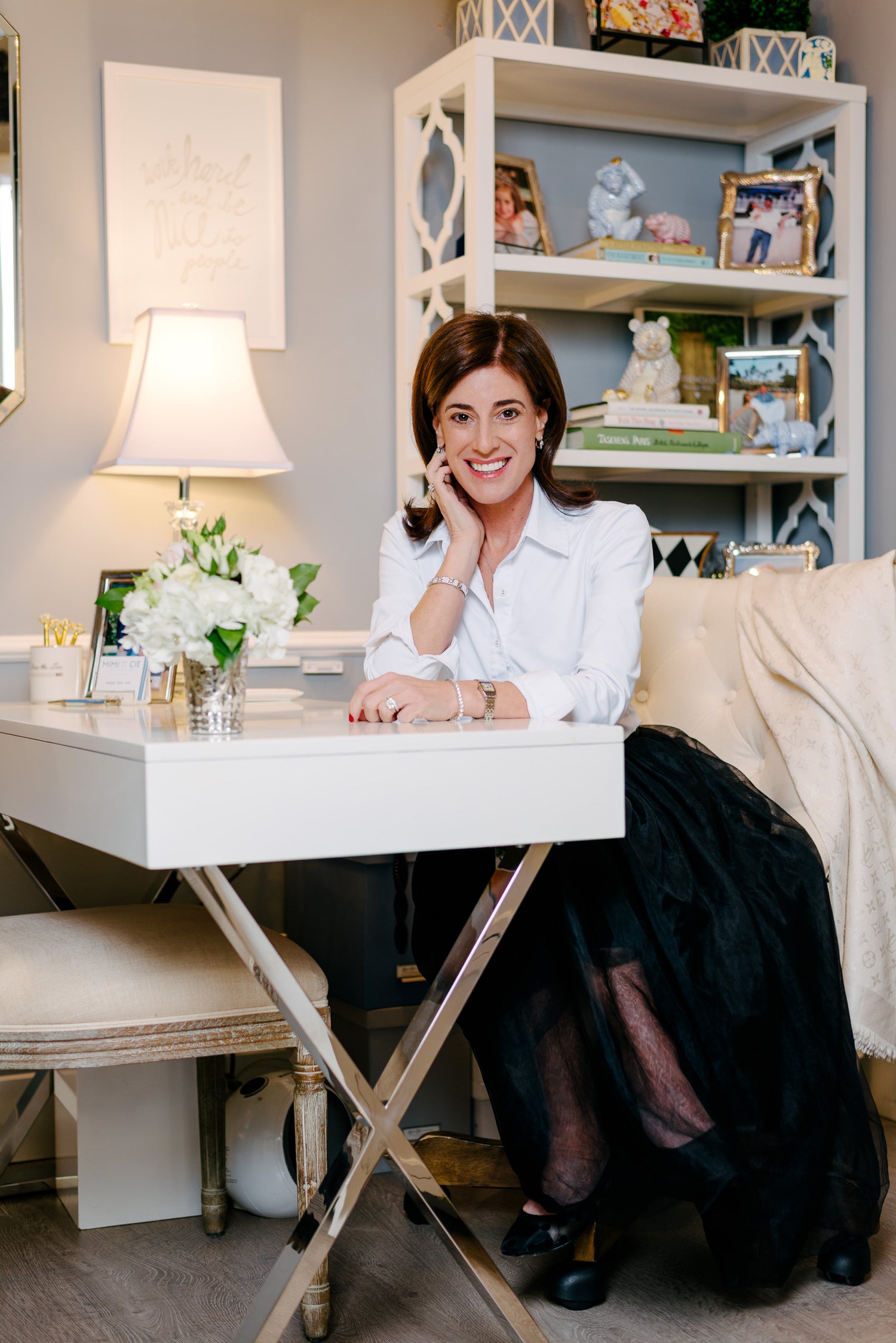 Meet Mimi
Meshell "Mimi" Sohl is the founder of Mimi et Cie., LLC - Private Jewelers.

After several years in retail, rising through the ranks of management at the likes of Nordstrom and the Gap, Mimi took a few years off after the birth of her daughter Samantha before plunging into the fabulous world of jewelry. Starting as a receptionist working a handful of hours a week at the finest jewelry store in the city, she quickly adopted a sales ethic that catapulted her to superstar status in the jewelry business, selling well over a million dollars a year. After ten years of honing her craft, sharpening her skills with training from the American Gem Society and the Gemological Institute of America, or GIA, she left to form what she called her "petite jewel box with a Parisian flair" - Mimi et Cie.

Drawing inspiration from Paris, the city of romance, where she was engaged and where she received her training from a top luxury jewelry and watch brand, Meshell, or "Mimi" as she is known to her family, created a new and revolutionary way to shop for fine jewelry based on her eye for quality, her inimitable style, and her expertise in building personal relationships with her busy clientele to better help them celebrate the special moments in their lives. Her success is evident in the growth of Mimi et Cie - since opening in 2010 the store has tripled in size, and now features some of the world's finest jewelry and watch brands.

Her community involvement is legendary, having chaired major benefits for schools, hospitals and charitable organizations, and serving as a founding member for many of their support groups. She celebrated her 40th birthday by traveling to Malawi, Africa on a humanitarian mission to schools, hospitals and orphanages in the world's fifth poorest country.